HELPING / GIFT PLAN MLM SOFTWARE

COMPANY IN bhubaneswar, INDIA
Now a days Helping plan MLM software is quite popular in network marketing industry. Everyone want to be a part of this plan because It is very easy and no risk to join other members in network. Work method of Helping MLM plan is providing help to someone and other people help you. There are multiple ways and time period for GH and PH. DNG WEB DEVELOPER engaged in development of sophisticated Donation plan MLM software that ensure best success rate in network marketing industry. It is totally risk free MLM plan so no need to worry about fraud with Helping MLM plan.
There are various types of helping plan mlm concept in market and we can offer you best concepts of Helping plan MLM software in Ahmedabad, India. There are some of MLM companies who work with epin joining in helping plan. You can set ePIN joining or free registration in Helping MLM software. Donation plan is working on time period system. There is one time slot to provide help and you will get help in fix time. Helping plan is design for multiple help and get multiple help from others. Our depth of knowledge for development of MLM software our expert developers easily set any size of complex MLM software and website for Gift Plan in India.
At Bk Graphy we provide extensive solution for any type of MLM software development work in Ahmedabad, India. Our core functional team for MLM software helps our clients to enhance their running business with new adorable ideas as per latest trend of MLM industry. If you are planning to design world classes helping plan website just share your idea with us we will provide you best solution for it with standard features and advance technology of Website Designing. Here we listed some of basic features of Helping plan MLM software it helps to offer maximum advantages to your members at best price of MLM helping plan software.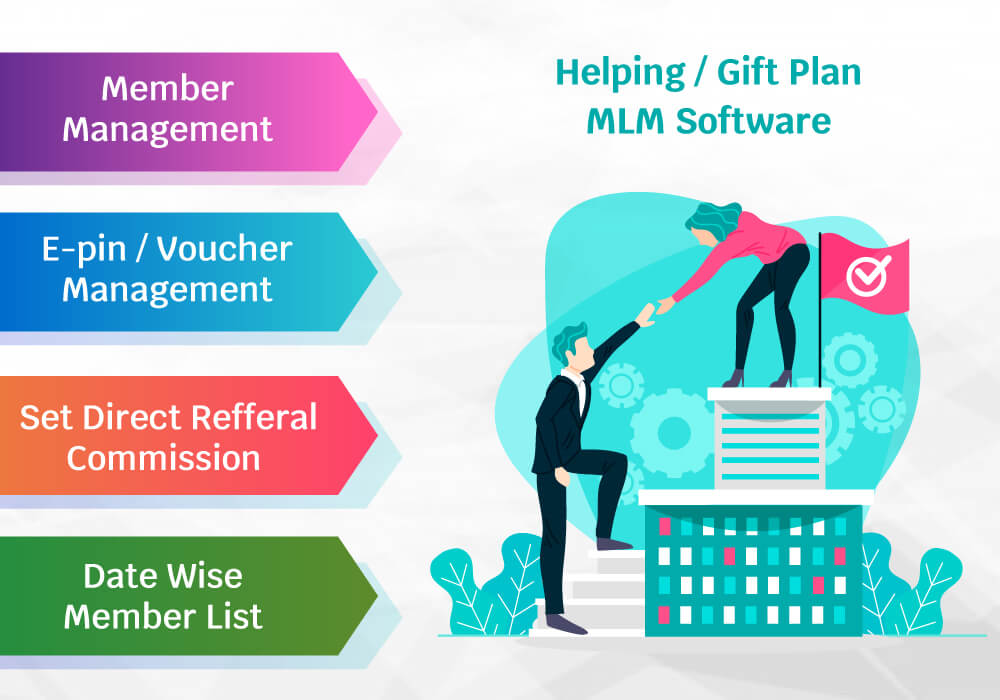 Features of Helping Plan MLM Software
Helping People Community Website Design
Helping People Crowd community responsive web
Help History and About us
Charity vision and FAQ
How helping plan mlm Works?
Donation Plan Details
Online Help Registration/ Signup / New joining form
Help Community Login
Social Activity Image and Video gallery
Download PDF, PPT, Video
Latest Organization Announcement Alert
Blog Charity and Social Work Details
Contact Details with Google map
Feedback Form
Online Charity Donation option (Payment gateway like paytm, paypal)
Donor Testimonial
Helping members Account Panel features
Donation Management
Manage PH (Provide Help) Details
Manage GH (Get Help) Details
Given and Provide Donation/Gift Process System
Bank or Transaction Receipt upload facility
Get Donation and Provide Donation confirmation system (Accept, Decline)
All Donation receipt Summary (Accept, Reject)
Single or Multiple commitment payment Slip/Receipt System
Manage one to many or Many to one payment request slip receipt
Pending gift or Received/Confirm gift auto/manual system
Total GH and PH
Top Up Or ReGenerate/Rejoining/ReGift Auto System
Requested GH and PH Cycle System With Limited Time Period
Chat or Get Details of getting help and provide help people
Help Announcement Popup Alert/Notification
Help referral link (Sharing and Promotion use)
User Profile Settinge
Set Up Profile
Update Bank/account information
Change Password
View terms and Condition for Get Help and Given Help
My Network
My Network People Details
Direct Sponsor People
Stage Advancement tree
Level wise People tree and Counting
Help Coupon Management
Manage Help Coupon Details
E-Coupon transfer to Other People
Pending, Used and Sharing Help Coupon history
Help Epin summary (who used, when used, When Transfer)
Topup Coupon or Re Cycle Joining Management System
Wallet Ledger System
Wallet Statement Details
All PH (Given or Provide help) Summary with Proof
All GH (Get help) Summary with Proof
Donation record list
Total Payout report
Total Charity donation ledger
Account summary (Credited, Debited)
Introducer and Stage Level Commission Management
Stage Level Commission Summary report
Introducer Direct Level Earning report
Get help and provide help account Summary
Award reward Details
SMS, Email Integration
Auto SMS and Email Integration API
Customize Crypto or Other Multi Currency Integration
Earning Donation/Gift Report Analytics
Donation History Account report
Help Payout Statement Ledger
Donor Account Summary
Get Gift Transaction report
Provide Gift Transaction report
Top up Or Regeneration Gift Module report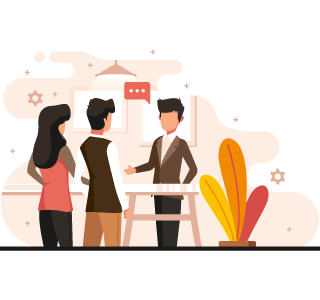 Donation plan MLM software Admin panel Features
Website Management
Happiness People Community charity Website
Manage Banner
Upload Photo and Video Gallery
Organize Support and contact Details setting
Set up Download Option Control
Happy People Testimonial and Other site Control
Define Terms, Privacy Policy and Conditions
User Setup
Create / modify Admin Users
Manage Helping users
Block users / Deactivate user profile
Donor People Management
Manage Helping People Member/Associate
Registered Member Report (Date to Date or Time Period)
Control Active or Blocked Person and Get and Given Donation
Update and Modify Associate Person profile
Manage Member Bank Account Information
Export Charitable people Details
Search Or Find Member
Coupon Code Generator
Generate Registration Coupon Code By Automation
Manage E-Coupon and Transfer to other People
Sell, Pending, Used Coupon Record History
E-Coupon Stock Level Details
Coupon transfer to other Charity people and associate
Help Code Summary Amount Ledger
Charitable people Requested pin list
Block E-Coupon System Module
Manage Donation Receipt Slip
Auto/Manual Donation Payment slip receipt
Automation of donation slip sending capability
Manage All Donation Payout Details
Total GH and PH Summary
Transaction get donation and given help gift statement
Acceptable and Rejectable donor people record
Transaction summary and Ledger
Auto Generate Gifting payment receipt status (Pending, Accept, Rejected)
All Transfer PH, GH, Stage Level and Reward History report
TDS and Other Services Charges Deduction report
List of Award/Reward qualified achiever list and record
Gifting Report Analysis
Donor people record list
Helping people details (Date selection)
1 Help Get People Record List
2 Help Get People Record List
Still Not Get Any Help People Record List
Blocked Donor List report
Rejected member List report
Get and Given Help Summary record
All GH and PH details view with Payment Summary
Search/Find Transaction ID
Explore Donor Member information
SMS, Email and Payout Slip Integration
SMS and Email Sending System
Customize Multi Payment Option API (Paypal, Paytm, Online Banking)
Configurable Rest of API Integrated
SMS Notification and Promotion for all charity people
Setting Configuration
Set up Coupon code Amount for New Joining charity people
Create Joining/Registration package amount (set package)
Create/Modify Latest Announcement, Helping charity message and Other Information
Manage Tax Setting (TDS or Other Charge)
Manage Services Charges as per Transaction
Manage feedback, Customer Support and Other Registration Form
---
Advantage of Helping Plan
Instant receive money to your account daily, weekly and longer
No Need no develop tree down line associate and sponsor
Safe and Secure platform
No Risk to compulsory sell product and associate
Easily Manage your account transaction information
One time helping and get money many times
Get extra earning by referral, state level and award and reward point
How Donation/Helping/Gifting Plan Work?
Helping Plan Works on core concept of get help donation to other help community people and provide gift donation to other people, in sort get and provide gift or help concept.
Person A gift or donate his/her help amount to Person B and Person A taken donation amount to other helping community people (Like AA, BB, CC People)
Unlimited Pages
All Team Members
Unlimited Leads
Unlimited Page Views
Export in HTML/CSS